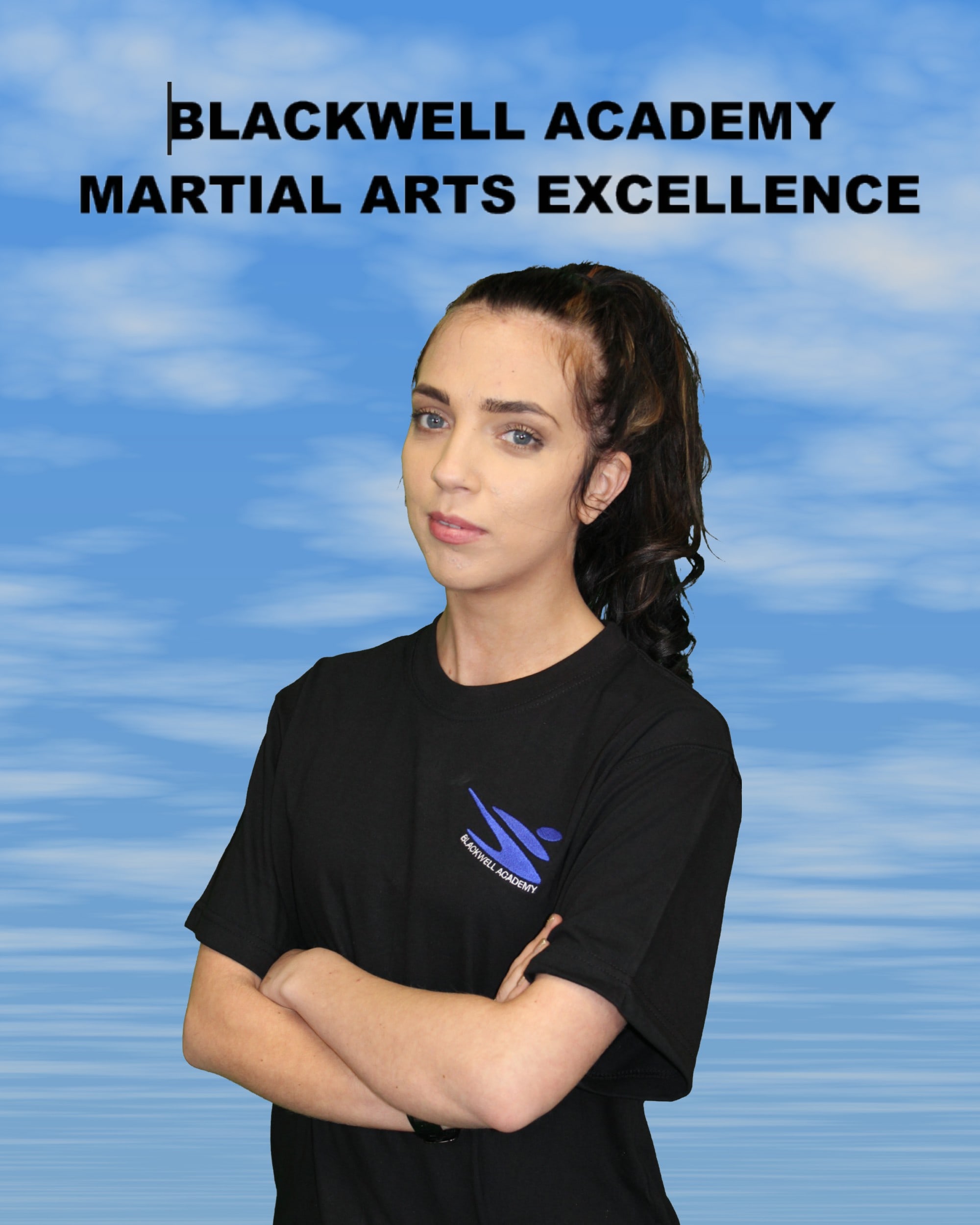 Stephanie England
Stephanie started training at the age of 7 at Chantry Sports Centre under Mick Blackwell.
She loved competing in all of the competitions and has won various medals ranging from bronze to gold.
Stephanie went on to compete in the English championships at Crystal Palace, and also won the English championships four times. Stephanie was lucky to have one of the finals recorded by Sky Sports which was shown on TV. For that same fight Stephanie was rewarded a cheque of ú1000 by Sports England. In 2004 Stephanie went to Sweden and competed in the Junior World Championships and went on to win gold.
Later that year Stephanie went for her 1st Dan. She was successful which meant that she was one of the youngest black belts in the UK.
StephanieÆs ambition was to become a full time Karate instructor, she has met her goal and teaches at Stowmaket. She is the little dragon and junior karate instructor for the Blackwell Academy.