Melt Calories. Get Fit. Have FUN! That's What Our Classes Are All About!
Build stronger, leaner more defined arms, legs and core with this incredible Kickboxing class in Ipswich! This program is great for those who want to lose weight, tone and build cardio endurance.
Blackwell Academy's Kickboxing class is an exciting, action-packed class that relieves stress, burn calories and kicks your butt in a fun and exciting cardio workout. You'll be kicking your way to a stronger, leaner more toned body in no time at all!
Kick Yourself Into Incredible Shape!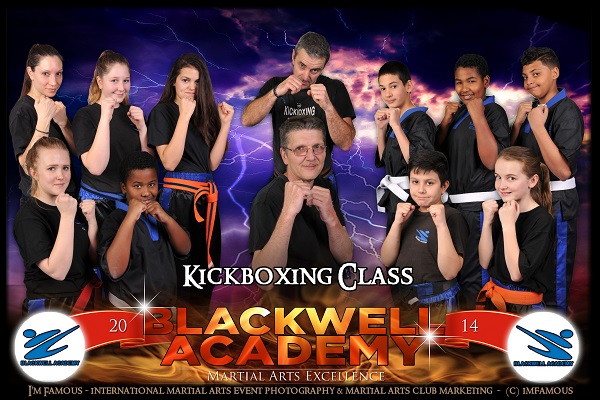 Blackwell Academy Kickboxing classes will whip you into the best shape of your life faster than you ever thought possible. You'll learn blazing leg-kicks and rapid-fire punches! No matter what shape you're in, our Kickboxing classes in Ipswich are designed to fit your needs.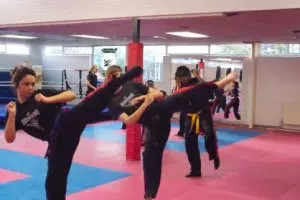 Our classes are taught with traditional values of discipline, respect and hard work. We are dedicated to not only producing high quality Kickboxing students, but high quality people as well. Gain confidence, respect and discipline with the best Kickboxing classes in Ipswich!
Benefits of Ipswich kickboxing
Get In The Best Shape Of Your Life
Reduce Daily Stress
Improve Your Endurance & Stamina
Increase Your Strength & Fitness
Learn Effective Self-Defence
Improve Your Confidence & Self-Esteem