Beginner Kids Karate Classes Enrolling In May
Blackwell Academy's Kids Karate classes are perfect for any child. Along side strong Karate lessons taught by our excellent instructors, every student will learn the importance of respect, self-discipline, perseverance, self-defence and confidence. Every one of Blackwell Academy's Kids Karate students will make friends and learn important aspects of the Martial Arts curriculum.
Get Individual Attention With The Best Kids Karate Class In Ipswich!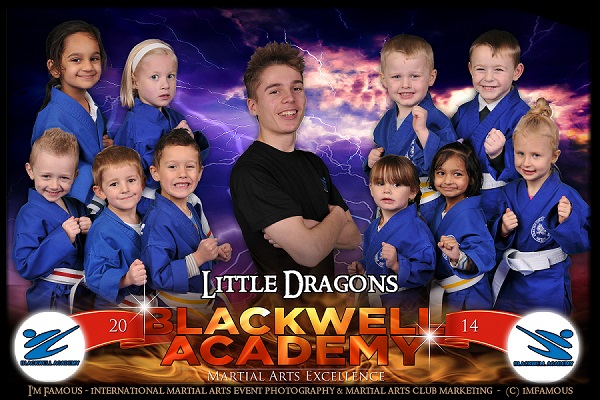 Little Dragons (Ages 3-4)
These classes are a great way to introduce your child to a sport with benefits that can stay with them for the rest of their lives. During the lessons we balance discipline and fun so that the children enjoy their class, rewarding them with good behavior and following instructions.
Starting them on the road for their black belt will help them improve their confidence, reduce hyperactivity, build friendships outside school and improve their balance and coordination. They will also learn to identify colours and shapes as well as numbers. The children will also learn our student creed, giving them a great sense of achievement when they recite it back in class.
Junior Karate (Ages 5+)
Martial Arts are good, clean fun for kids. It is a great way to give children a head start in life. At Blackwell Academy, our young students are in a safe and well regulated environment. They can learn the positive benefits of self-discipline and confidence whilst developing coordination and increasing strength and flexibility.
A structure of respect is built into martial arts, because of this children develop the ability to listen, learn and achieve. We offer a well-balanced program that emphasizes pride, self-esteem, fitness and integrity. At the Blackwell Academy we believe that every students is special and deserving of personal attention. We offer Basic, Intermediate and Advanced class so your child is never bored or left behind, but getting the attention and instruction they deserve and need.
Give Your Child A Kick Start With Kids Karate At Blackwell Academy!
Fill out the short form on the side of this page to get all the information you need to get started today!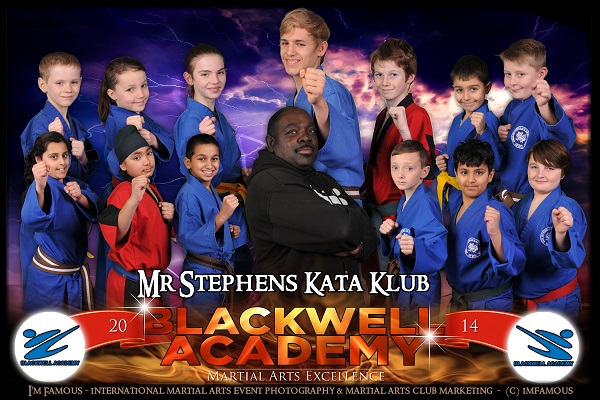 Benefits of Ipswich kids karate
Greater Overall Health & Fitness
Improved Hand-Eye Coordination & Motor Skills
Better Goal Setting Skills & Perseverance
Higher Levels of Respect & Obedience
Increased Focus & Concentration
Learn Effective Bully Prevention & Avoidance